Practice multiple lies, from multiple distances, in the comfort of your own home! Portable, multi-surface chipping pad that matches your putting green perfectly! Multi-surface chipping pads. Starting at $169!
Shop Now
EyeLine Golf training aids help improve short game and full swing performance with a variety of innovative and fun to use products, trusted daily by 16 of the world's top 20 players.
Shop Now
From practicing short chip shots from the rough, to full driver swings, wedges to long irons, each shot is covered in this Golf Studio System.
Shop Now
View Pro Putt Systems top selling products, ready to ship putting greens, high quality chipping pads, True Strike golf mats and turf only options. Practice like a Pro!
Shop Now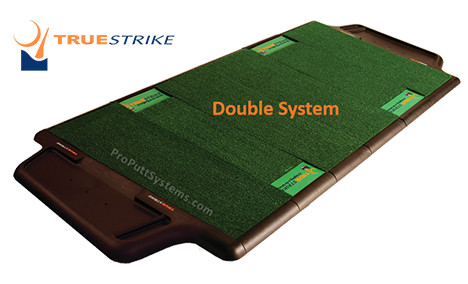 True Strike is the most realistic synthetic golf hitting experience you will ever have, period. Once you hit off a True Strike, you won't hit off any other golf mat.
Shop Now